If you prefer a little more action in your environment building games then look no further than Blocky Roads. The Micecraft-inspired game tasks you with rebuilding your destroyed farm by traveling across various tracks in a block car. The game allows you to design and build your own car so you can locate pieces of your farm that were swept away by a hurricane.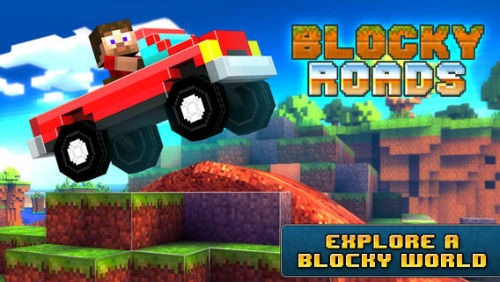 You can unlock the ability to create custom made block cars after completing the first three tracks. The Car Editor allows you to build anything you can imagine from motorcycles to tanks.
Blocky Roads is not only a building game, but it is also a side-scrolling racing game. You can use your own car or one of the nine available stock cars to compete against computer-generated opponents on one of the twelve tracks. You can pick up various items along the way to help rebuild your farm after the race is over.
Blocky Roads is available now on the App Store for $1.99. It supports the iPhone, iPad, and iPod touch, and requires iOS 5 or higher.