It has been just six weeks since Microsoft's Office for iPad launched, and the company claims that there have been over 27 million downloads so far. This is good news for Apple, mixed news for Microsoft.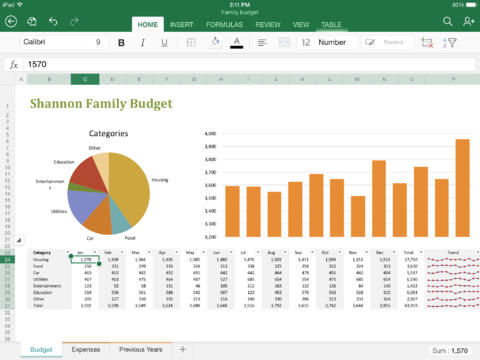 The popular productivity suite which includes Excel, Word and PowerPoint has been available in the iOS App Store since late March. According to Business Insider, Microsoft general manager of the Office Division, Julia White, announced at the company's TechEd customer conference on Monday that Office
for iPad downloads had surpassed 27 million. This is more than double the amount of downloads reported after the first week of availability (12 million).
Office for iPad is a free download, but requires a subscription to Office 365, which is the company's cloud version of the suite, which costs $99.99 per year. White also reported that Microsoft now has over 4.4 million paid subscribers for Office for iPad, which means that the majority of downloads are from users with corporate Office 365 subscriptions. The numbers suggest that quite a few people rely on the Office suite, but now that it is available for the iPad, they won't have to switch over to a Windows tablet, so this is mixed news for Microsoft. It is nothing but good news for Apple, which also gets a 30% cut of all in-app subscription sign ups.
Microsoft Word, Microsoft Excel and Microsoft PowerPoint are all free downloads for the iPad, but you'll need an Office 365 subscription to take full advantage of their features. Microsoft continues to upgrade its suite, and recently added free AirPrint support, AutoFit and SmartGuides. Office for iPad requires iOS 7.0 or better.