Some of the most anticipated iPad apps have finally landed on the App Store. Satya Nadella, announced that Microsoft Office would be available for the iPad at his first public appearance since he became Microsoft's new CEO. The announcement was made this morning during Microsoft's cloud and mobile strategy press conference in San Francisco. The new trio of apps include Word, Excel and PowerPoint.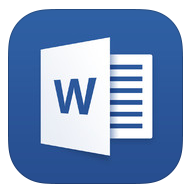 Each app is free to download but you will need an Office 365 subscription to create and edit documents within the app. A yearly subscription to Microsoft's Office 365 service starts at $70. However, iPad owners can use the apps to view Office documents such as spreadsheets for free. This is important because Office documents can sometimes become unreadable when created on a PC and viewed on an iPad using alternative methods.
You can download Microsoft Word, Microsoft Excel and Microsoft PowerPoint for the iPad now for free from the Apple App Store. Each app requires iOS 7.0 or later and is only compatible for the iPad.