One of my favorite holiday traditions as a kid was using various store catalogues to create my Christmas wish list. I would neatly fold the pages and circle the toys I had to have creating an easy shopping guide for my mother. Every year she would turn into a living gift registry remembering what items my family and Santa bought to avoid duplicate gifts on Christmas morning. Amazon has decided to make things a little easier for parents this year with the new Santa App for the Kindle Fire and iPad.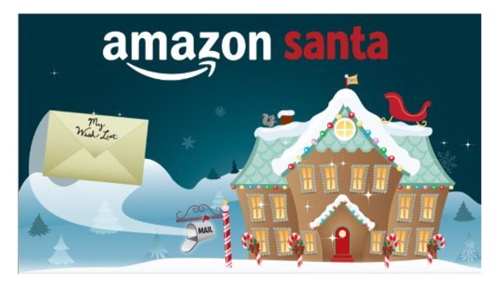 The app allows children to search through five-hundred thousand of the "hottest kid-friendly gifts" helping them create the ultimate holiday wish list. The choices are broken down into six categories: Music, Everything, Books, Video Games, Toys and Games and Movies and TV. The app also works as a gift registry, keeping track and removing items after they have been purchased. Parents can edit and approve the list before sending the Wish List link to family members and friends. I'm assuming grandma and grandpa will need their own iPad to participate.
According to Amazon, the Santa app is a "great way for parents to spend some quality time with their kids and help make certain there's a smile Christmas morning." I'm not sure if making a five-hundred thousand item holiday wish list qualifies as "quality time," but the Amazon Santa app will help keep your holiday shopping a little more organized this year.