Sources in Apple's supply chain in Taiwan are reporting slow iPad mini shipments due to the low yield rates of the tablet's aluminum chassis. According to the Digitimes, the critical anodized finish process for the black aluminum chassis is slowing down progress.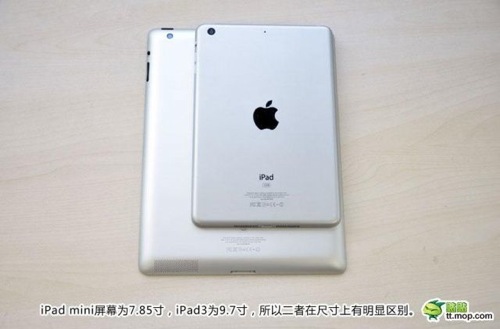 "The iPad mini reportedly will come in native- and black-colored aluminum chassis, which are more vulnerable to scratching, said the sources, adding that the anodized finish process on the black cases is more critical, which often results in lower yield rates."
Purported iPad mini manufacturer Catcher Technology said "its capacity utilization rates as well as yield rates for various products all meet its product roadmap." Meaning if the iPad mini rumor is true, and Catcher is indeed manufacturing iPad chassis, then Apple's demand is being met.
As Zdnet's Adrian Kingsley-Hughes pointed out in August, Apple has staggered the release of iPhones and iPads for a good reason. Releasing a new iPhone, two new iPods and a new tablet in such a short time frame puts an enormous strain on the supply chain. However, the pressure to compete with Android tablets such as the Nexus 7 and the Kindle Fire HD, has forced Apple to break away from its usual release schedule.
Apple is expected to unveil the iPad mini on October 10, followed by an early November launch. If the DigiTimes' sources are correct, and iPad mini production is behind schedule, this could be the second biggest Apple mishap since CEO Tim Cook was forced to apologize for the iOS 6 Maps debacle.