Logitech's new iPad 2 joystick for gamers is a thumb-stick style game controller that attaches to your iPad with a suction cup. It can be used with almost any iPad game that uses an on-screen joystick or d-pad. It will be available in September with a SRP of $20.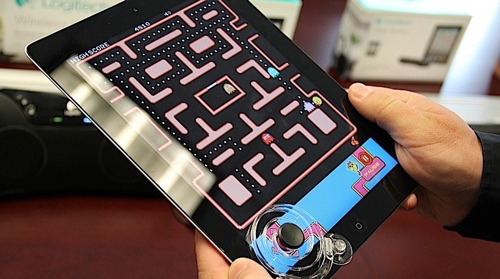 The Logitech Fold-Up Bluetooth keyboard comes with a stand that turns your iPad 2 into a laptop-like device for easy typing. It's a full sized keyboard that charges via USB. The keyboard folds under your iPad when not in use making your tablet kind of bulky. The Fold-Up keyboard will also be available in September for $130.00.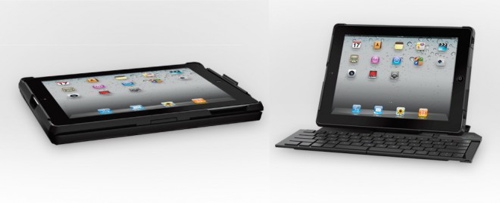 Both the Logitech Fold-Up Keyboard
and Logitech Joystick
are available for preorder starting today.