Covering your thinner and lighter iPad mini in a bulky case defeats the point of having a smaller tablet. That's why Logitech has created the Ultrathin Keyboard Folio and Folio Protective Case for the iPad mini. Both folios are crafted with a lightweight water-resistant material that offers two-sided protection from bumps, scratches and spills.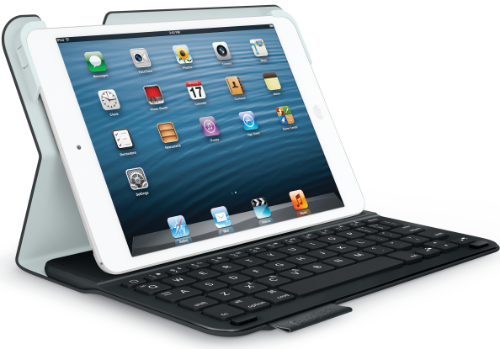 The Logitech Ultrathin Keyboard Folio includes a Bluetooth keyboard that helps free up space on the iPad mini's 7.9-inch screen. The keyboard is Logitech's lightest iPad accessory to date, and it features iOS shortcut keys to take full advantage of its smaller form factor.
The Logitech Folio Case is also "ultra-thin and ultra-light", and doubles as an iPad mini stand for typing, reading or watching movies.
Both iPad mini cases will be available later this month directly from Logitech.com. The Logitech Ultrathin Keyboard Folio will retail for $90, and the Folio Protective Case will only set you back $50.