Sonny Dickson has published several images of an alleged iPad Pro case that reveal more details about the rumored tablet's design. The iPad Pro is expected to look a lot like the iPad Air, except it will measure somewhere around 12.2 to 12.9 inches, and feature a few tweaks such as stereo speakers.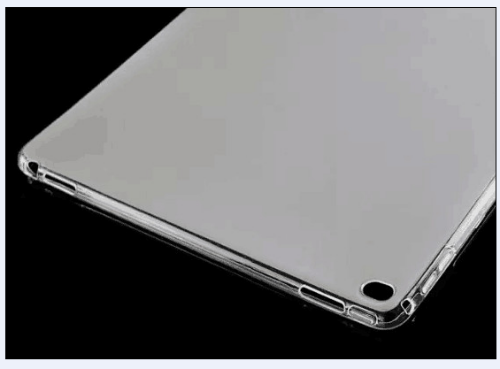 The case acquired by Sonny Dickson features cutouts for two ports, but it is unknown if they are for a Lightning connector or USB-C. One port is located at the bottom of the device and the other is on its side. The stereo speakers will be located at the top and bottom of the slate, and the camera will remain in the same place as the current iPad design.
Previous rumors have suggested that the iPad Pro will be the first iPad model to include a port for USB, and that Apple may even be developing a stylus as a new accessory.
Sonny Dickson also noted that the iPad Pro will ship with the same processor as the current iPad Air model, and that it will be slightly thicker at 7mm.
You can read more iPad Pro rumors in our archives.