The hit Brazilian game Le Ninja is free for a limited time in the US App Store. The endless runner was created by indie developer BivisSoft, and it is modeled after one of the largest humor blogs in Brazil. The game shot to the top of the Brazilian App Store charts after its release, and it is now making a splash with US fans thanks to its use of universally recognizable internet memes.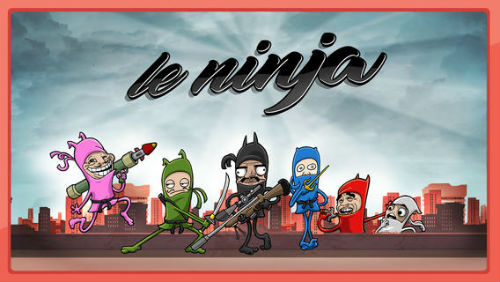 Le Ninja is a side scrolling platform game that tasks players with saving the world from a robot invasion. Players must utilize the power of other ninjas and avoid obstacles to complete missions and save the world. Each ninja has a special skill that can help you along the way. For example, the Red Ninja has a magnetic power to collect coins, and the Green Ninja gives you a super boost.
Le Ninja is available for free for a limited time in the App Store. It is compatible with the iPod touch, iPhone and iPad, and requires iOS 5.0 or later to play.