Konami has released the first Star Wars collectible card game for iOS devices. The Star Wars Force Collection features 230 characters and vehicles from Star Wars Episodes I-VI. Players must collect and upgrade individual cards to build a competitive deck in order to defeat other players in online strategic battles.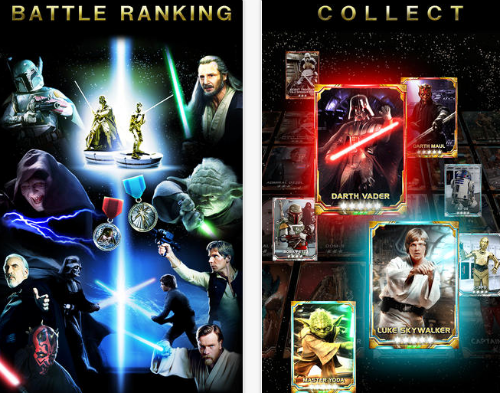 Players can earn more cards by recruiting allies, completing quests and defeating bosses. They can then use these cards to battle other players on "exotic planets" featured from the Star Wars universe.
The Star Wars Force Collection is free to download from the App Store. It requires iOS 5.1 or later and a 3G or Wi-Fi connection to play. The game supports the iPhone, iPod touch (3rd generation and up), the iPad and iPad mini.