Most customers that pre-ordered the iPad received shipping confirmation emails from Apple on Monday, March 29th. The typical iPad shipment originated from Shenzhen, China and then migrated overnight to Ghuangzhou, China. Many eager customers who continued to track their iPad's journey saw further updated tracking information which showed domestic US locations for their package, only later to have that information disappear and see their iPad back on Chinese shores. Needless to say, this has prompted some confusion, and many soon-to-be iPad owners are searching for answers.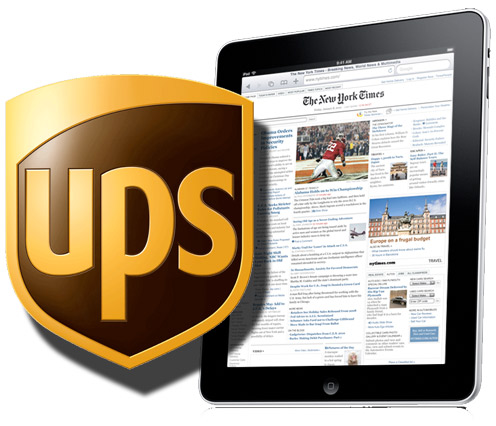 Speculation around the web has led many to believe that UPS has pulled the tracking data and whereabouts of iPad shipments at Apple's requests in order to stop impatient iPad hopefuls from attempting to, and possibly successfully, acquire their iPad early from their local UPS depot. According to UPS, this is not the case.
UPS representatives have indicated that the data that many customers saw which showed their iPad to be at domestic UPS shipping hubs, such as Louisville, Kentucky, were not arrival scans. Instead, these were exceptions -- which UPS explains is an exchange of data between UPS shipping depots in different countries. Though the tracking information indicated the new location data to be "UPS Internal Activity", many customers missed this designation.
Packages that appeared to have arrived on US shores were actually still in China, and the route of these packages was simply being exchanged by UPS outlets on separate continents. US depots were being informed of the incoming packages, in other words. Why this information was only temporarily available to customers via the UPS tracking system remains unclear.
The good news is that UPS has indicated that iPad shipments are on schedule for delivery on Saturday in areas where weekend delivery is available. Best estimates indicate that iPad shipments are currently in transit between Ghaungzhou and US locations now, and customers will likely begin to see domestic arrival scans in the near future.
Fear not, your iPad is coming.