If you waited to pre-order your iPad 3 you will have to wait a few extra days for it to ship. All iPads ordered after March 9th will be shipped on the 19th, not the 16th. Even if you don't mind the longer wait you should still order the new iPad quickly. Apple had problems keeping up with the demand for the iPad 2 last year and took several months to catch up with orders. It's safe to assume that the new iPad's shipping date will get delayed even longer after this weekend.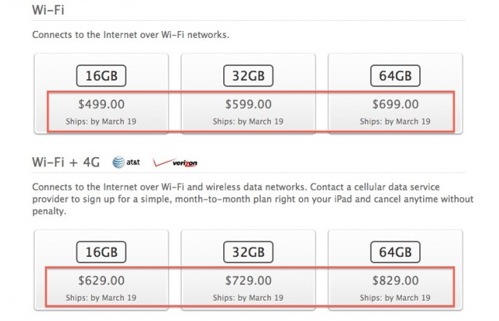 Apple announced the "new iPad" on March 7. It only took two days for initial pre-orders to sell out. The 16 GB Wi-Fi only model costs $499, the 32 GB model runs $599 and the 64 GB model is $699. Adding 4G LTE capability adds $130 to the price of each model.
If you want to purchase a new iPad on March 16 you will have to wait in line at your local Apple store.