Update via The Wall Street Journal: "Apple Inc.'s Asian component suppliers have started mass production of a new tablet computer smaller than the current iPad." It will feature "a 7.85-inch liquid-crystal display with a lower resolution than the third-generation iPad with a 2,048-by-1,536 pixel Retina display."
It looks like the three-year old iPad mini rumor is finally coming to an end on October 17th, 2012 when Apple is expected to unveil the long awaited device at a special keynote. Press invites for the rumored event are purportedly shipping on October 10th. The "iPad mini" (aka the iPad Nano or iPad Air) is Apple's answer to the popular 7-inch Android tablets such as the Amazon Kindle Fire HD and Google Nexus 7 that have been flooding the market. Here are the rumored specs for Apple's new device: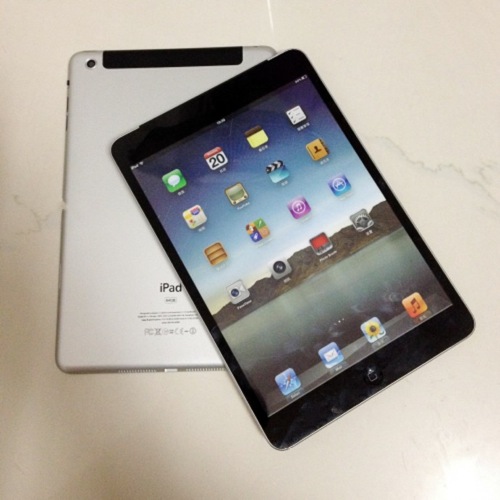 The iPad mini is expected to be a lot like the 9.7-inch iPad but scaled down to 7.85-inches. It will obviously feature the same 8-pin Lightning dock connector and repositioned headphone jack (mind blown) as the iPhone 5 to conserve space. The front bezel is also rumored to be smaller, and it will most likely sport the same thin profile as the latest iPod touch.
Missing will be the same Retina style graphics as the new iPad (see update at top of page for more display info). Sharp has been rumored to be manufacturing IGZO displays for the mini. The indium gallium zinc oxide displays are supposed to be more power efficient and better for a smaller device like an 8-inch tablet. LG Display and AU Optronics were also rumored to be working on IPS/FFS panels for the new device.
It's unclear what chip will power the iPad mini or if it will include a camera, but it is safe to assume it will ship with iOS 6 and include Siri support (and Apple's poorly received Maps application).
The iPad mini, iPad Air or iPad nano is expected to retail for around $250. This would make the iPad lineup mirror other Apple product lineups with the the $399 iPad 2 and the 16GB $499 new iPad.
Apple has also been rumored to be working on a revamped third-generation iPad to be released in October, but this rumor seems highly unlikely. Apple previously announced the iPhone 5, and new iPod touch and nano on September 12. The next-generation iPad is expected to be announced sometime in 2013 to round out Apple's roster of newly designed products.