Apple fans and tech bloggers are still wondering what happened to the iPad mini event invites Apple was rumored to be shipping out on October 10th. Low yield rates of the tablet's black aluminum chassis, and stricter quality requirements for all new iOS devices are the rumored causes for the delay. However, the reliable John Paczkowski from All Things D claims Apple is still going forward with a second fall product event to be held on October 23.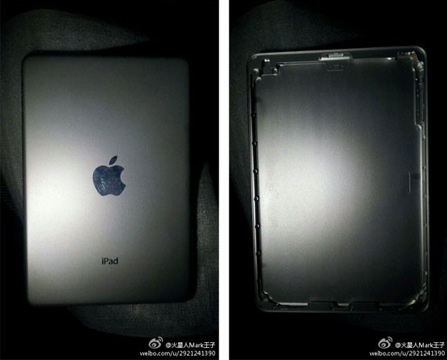 "People familiar with Apple's plans tell us that the company will unveil the so-called 'iPad mini' on Oct. 23 at an invitation-only event. That's a Tuesday, not a Wednesday, so this is a bit of a break with recent tradition. It also happens to be just three days prior to the street date for Microsoft's new Surface tablet. Sources declined to specify where the event is to be held, and I've not been able to confirm a location."
The rumored iPad mini is said to feature a 7.85-inch liquid-crystal display and the new Lightning connector Apple introduced with the iPhone 5. It is also expected to be priced to compete with Google and Amazon's $200 Android tablets. Check out our iPad mini rumor round-up for a complete list of rumored specs.