That's right everyone. Apple is set to announce the smaller iPad Mini (or iPad Air) at one of their typical press events, and the invitations are slated for delivery on October 10. This is according to a report in Fortune, citing an inside source. This would put the keynote date at Wednesday, October 17 with a product launch on Friday, November 2.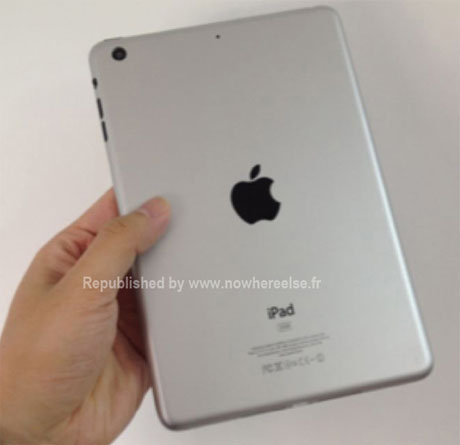 The smaller 7.85-inch screen iPad Mini, also described as the iPad Nano or iPad Air, is said to have already begun production at a Foxconn factory in Brazil. Apple is said to be ramping up production to prepare for the cheaper, thinner tablet's release before the holiday shopping season. The device would fill a gap between the current full-size iPad and the 4-inch screen iPhone 5.
The iPad Mini is said to have the same aspect ratio and resolution (1024 x 768) as the iPad 2, except with a smaller screen and thinner bezel. Leaked case designs have shown the iPad Mini to feature a headphone jack at the top of the device, with a thickness similar to the latest generation iPad. It's not clear how Apple plans to price the iPad Mini, with the iPad 2 running $399 and the latest iPod touch (5G) coming in at $299.
Several different models of the iPad Mini have surfaced, showing an 8-pin Lightning connector and cellular data capability. Some expected the device would be announced at the iPhone 5 event on September 12, however Apple did not mention any new iPads.