Two tech blogs are claiming Apple will announce both the iPhone 5 and iPad mini at a special event in mid-September. According to iMore, the iPhone 5 will be announced on September 12 along with a new iPod nano and iPad mini. The iPhone 5 will then be released 9 days later on Friday, September 21.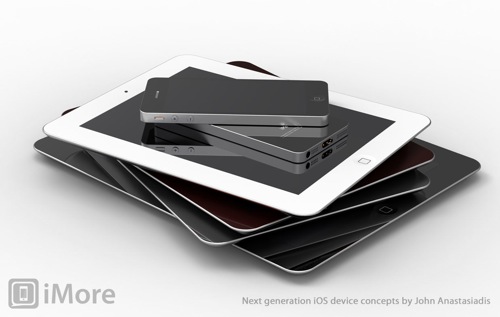 An iLounge source agrees that Apple will announce the iPad mini in 2012, but not until after the iPhone 5 launches in September.
"The iPad mini will apparently not be ready to ship at the same time as the new iPhone, and might have its own debut event. Our source says that it could ship by November, which we noted would be really close to year's end, during a month that typically doesn't see new hardware releases from Apple; our source stood firm on the target date."
The source also revealed new details about the iPad 4:
"Apple's current plan for the fourth-generation iPad is to release another relatively modest body tweak, which would keep the shape basically the same while introducing the new small Dock Connector, a rear-side microphone, and spec-improving/heat-reducing changes to the hardware inside. The rear-side mic might aid in noise cancellation or improve audio quality during rear video recording, and is apparently just like one found on the iPhone 5, between the camera and flash; prototype iPad minis apparently have a mic on the back in the same place."
The release date for the iPad 4 is unknown, but the Digitimes reported in June that Apple was working on a revamped iPad with IGZO panel technology for 2012. While it's highly unlikely Apple will announce three iPads in one year, iLounge's source did say there is a chance Apple will unveil both the iPad 4 and mini in the fall.
Apple announced the new iPad (iPad 3) on Wednesday, March 7, 2012, and released it 9 days later on March 16.