While the East Coast was busy picking up the pieces after Hurricane Sandy this weekend, iOS developers MuscleNerd and Chpwn were concentrating on jailbreaking Apple's newly released iPad mini and fourth-generation iPad. The iPad mini was jailbroken by MuscleNerd only 24 hours after its release, and Chpwn announced he had cracked the iPad 4 on Monday. Both devices were released on Friday, November 2.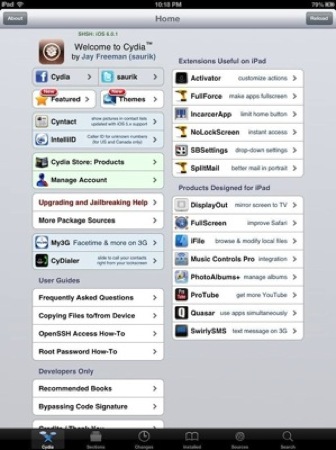 Both the iPad mini and iPad 4 jaibreaks will remain failbreaks until more exploits can be discovered. This means these jailbreaks are not ready for public consumption. However, this proves the iPad 4′s new A6X chip can be jailbroken, and that progress is being made. Hopefully, it's only a matter of time before an untethered iPhone 5, iPad mini and iPad 4 jailbreak is available to the public.
Pre-A5 device owners (iPhone 4, iPhone 3GS and iPod touch 4th generation) do have the option of installing a tethered jailbreak for iOS 6. If you own one of these devices, and upgraded to iOS 6, hit the link to lean how to re-jailbreak your device.