If you have somehow missed the frenzied hype, Apple will be holding an event next Tuesday, September 9th, at the Flint Center for Performing Arts in Cupertino. The venue has almost four times the capacity of the Yerba Buena Center in San Francisco, where Apple typically announces new products, so this one is expected to be big. The obvious seat of honor will belong to the iPhone 6, but many analysts and amateurs alike expect a wearable device (popularly dubbed "iWatch") to be introduced as well. Now there are rumors that the next generation iPad Air may also make its first appearance.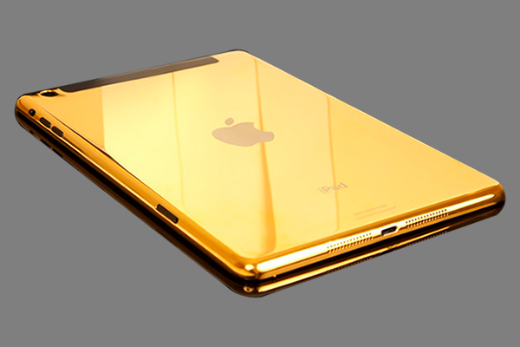 According to a research note written by KGI Securities analyst Ming-Chi Kuo (obtained by AppleInsider), he believes the iPad Air 2 will debut on Tuesday alongside both iPhone 6 models (the 4.7" and the phablet size 5.5") and the iWatch. About iPads, he writes that only the iPad Air 2 will see significant upgrades in 2014, which implies that the next generation iPad mini may not launch this year as some expected.
The new iPad Air is expected to be thinner and have an improved Touch ID fingerprint sensor. It will also certainly have the much faster A8 processor, which will also be found in the iPhone 6. It will likely have an improved rear camera and, according to Ming-Chi, you may be able to get the tablet in a gold color.
Ming-Chi has a fairly strong track record of predictions concerning Apple products, but it seems a little much to add the new iPad on top of the highly anticipated iPhone 6 and iWatch, as people's heads may explode. There is supposedly another event in October, which is when analysts originally thought the iWatch would be announced, but that seems like a more appropriate time for the iPad Air 2 (and next-gen iPad mini and iPad Pro) to be announced.