Stunning new images detailing the front assembly of a white iPad 5 have surfaced on Sonny Dickson. As the fall release of the next generation iPad and iPad mini are fast approaching, higher quality photos and parts leaks are becoming the norm. Right in line with previous leaks, the part shows a thinner bezel on the next generation iPad.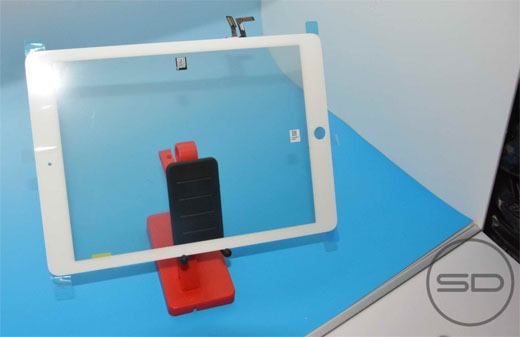 The revised design brings the full-sized iPad in line with the iPad mini, which is also expected to see a refresh this fall. The iPad mini could feature a Retina display, increasing resolution. When it comes to the 5th generation iPad, Apple is expected to use the same film-based display technology featured in the iPad mini to reduce screen thickness.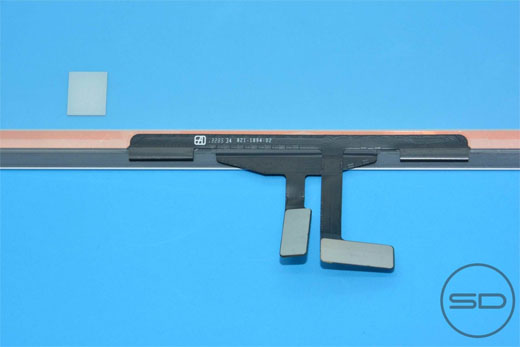 The back of the leaked part was also on display, showing off the digitizer and ribbon cables already assembled onto the front bezel. Someone on the production line must have slipped off with the part to snap these large photos. Not surprisingly, the iPad 5 is expected to feature the same Retina display as the current model, with a thinner and lighter profile, longer battery life, faster processor and a narrower form factor.
Conflicting reports have surfaced over when Apple plans to announce the updated iPads. While some sources point to the September 10 iPhone event as a likely venue, others say Apple will hold a separate event to launch the iPad 5. Regardless, both new iPads along with the iPhone 5S and iPhone 5C will likely be available ahead of the holiday shopping season.