The iPad 3 rumors are starting to contradict themselves like the iPhone 5 rumors did last year. Cult of Mac cited a " major accessory manufacturer" who said the next generation iPad will be thinner, not thicker as previously reported.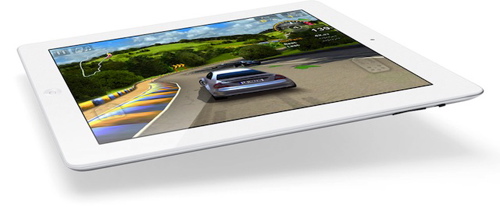 This contradicts many previous claims that the iPad 3 will be thicker due to the new Retina Display.
"While Apple's predilection for increasingly thinner devices with every generation is well known, the most recent report coming from CES has the iPad 3"s casing pegged as marginally thicker than the iPad 2"s due to the increased demands of the Retina Display, which requires thicker illumination. Our report contradicts that most recent report."
iLounge, who claims to have gotten to get their hands on a prototype iPad at CES, said the new iPad is "barely thicker than the current iPad 2 model." Cult of Mac's source claims iLounge is wrong, and that the forthcoming iPad 3 will be "thinner than the iPad 2."
The DigiTimes reported that Apple might switch to IGZO (indium gallium zinc oxide) flat panels instead of the current IPS panels, so that the iPad can retain its current size while still featuring Retina Display.
As Cult of Mac pointed out, "a thicker iPad 3 would fly in the face of a four year trend, and be very atypical for Apple." However, their source is an iPad case manufacturer. Case manufacturers also led us to believe that the iPhone 5 would be all different shapes and sizes in 2011.