It looks like an untethered iPad 3 jailbreak should be right around the corner. Pod2g released a video (see below) showing a jailbroken new iPad running iOS 5.1. On Friday, the IOS hacker confirmed that his new jailbreak also works with iOS 5.1.1, and should work with all iOS devices inculding the iPad 3 and iPhone 4S.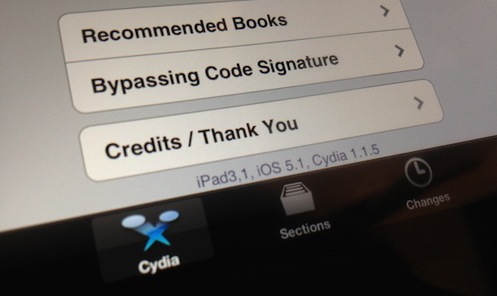 Pod2g tweeted: "OK, tested on an iPad 3,1 running 5.1.1. Jailbroken untethered. :-) No issue."
It's unknown when the new jailbreak will be released, but when it's, pod2g said it will be a bundled tool created by the Chronic Dev Team.
This is good news for new iPad and iPhone owners who are stuck with iOS 5.1.1, or iPad and iPhone owners who accidently upgraded. We will keep you updated on pod2g and the Chronic Dev Team's progress as soon as it's announced.