iPad 3 home buttons have popped up in China and 9to5Mac got the fist look at them. As you can see below there is not much of a difference between the iPad 2 and iPad 3, but it does prove that the home button is not going to be larger or totally removed like some rumors have suggested. According to 9to5, the new iPad 3 home buttons are "floating around right now-in large quantities" confirming rumors that the iPad 3 is in production.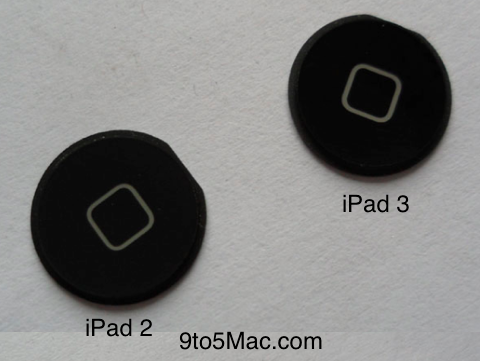 Before the holidays we learned that Apple could be aiming for a Feb. 24 iPad 3 launch in honor of Steve Jobs' birthday. Other rumors have suggested either a February or March release. The new 2048 x 1532 iPad 3 panels began shipping in November, and iPad 3 replacement parts have already been spotted for sale online. Hopefully everything goes as planned so we don't have another iPhone 5 disaster on our hands.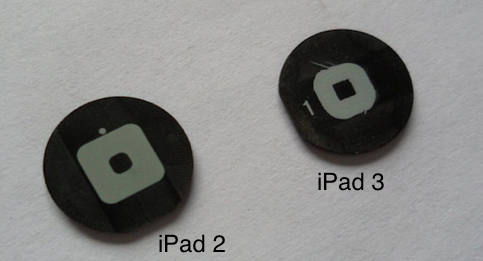 The next generation iPad is rumored to be thicker to accommodate dual OLED backlights, and should feature the new A6 chip.