Radio Shack is the latest retailer to offer Apple's iPad 2 and launches the device today at 500 stores nationwide. Pricing will be identical to Apple and other retailers including Best Buy, Wal-Mart and Target. The company plans to announce which stores have the iPad 2 in stock online.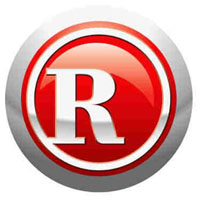 Those interested in purchasing an iPad 2 at Radio Shack can also call their local stores to see if the device is in stock. Supplies are limited and roughly 2,000 Radio Shack locations will not have the tablet initially. Apple just launched the iPad 2 internationally and lists shipping times of 3-4 weeks on the Apple Store online.
Radio Shack currently sells other Apple products including the iPhone 4 and iPod touch. Apparently the busiest Radio Shack locations will receive the iPad 2 first, but it's not clear how much inventory they will have in stock when they open. Consumers continue to line up at Apple stores all over the world in search of their own iPad 2.
Apple has officially launched the tablet in 25 countries in addition to the US. High demand and low supply has been a phenomenon experienced across the board. Analysts have estimated that Apple sold up to half a million iPad 2 units over the first weekend it was made available to consumers. The device sold out at Apple Stores in several European countries within hours after launch.
Radio Shack's stock edged up five percent after the iPad 2 news was made public on Monday, closing at just over $15 per share. This is the first time that Radio Shack stores have offered the iPad at their retail locations. If you're not interested in waiting in line for an iPad 2, get an original iPad cheap from Verizon (Wi-Fi only) or AT&T (Wi-Fi + 3G) while supplies last.