More evidence now points to a next generation iPad that sports tapered edges, a contoured back with camera, and slimmer profile. The current model iPod touch looks to be an inspiration for the iPad design update as leaked case images reveal.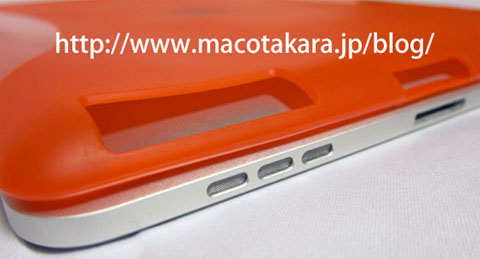 Not only have several iPad 2 case photos been leaked online, the schematics for a case mold were recently pulled from 9to5 Mac at the request of an unnamed manufacturer. Assuming the case mold drawings are real, they show an updated form factor matching the tapered shape seen in many of the iPad 2 case designs.
Notable changes to iPad case designs include a hole matching the rear-facing camera of the iPhone 4, as well as a large opening next to the dock connector port. This opening has been the subject of much speculation, with suggestions that Apple will include an SD card slot or standard USB port on the iPad 2.
It's also possible that a larger speaker grille for improved sound is the reason for the mysterious opening. What's clear is that Apple intends to ship iPad 2 with two cameras, FaceTime capabilities, and a reduced thickness that could cut down on weight.
A curved edge around the iPad 2 could make the device somewhat easier to hold, as well as emulate the slick look of the iPod touch. Additional rumors have stated the iPad 2 could feature a carbon fiber back since Apple has filed a patent for similar designs, however this has not been verified.