Industry reports indicate that Apple will change its iPad 2 screen supplier to Samsung and may adopt new display technology in the process. Samsung Mobile Display revealed its Super Plane to Line Switching (PLS) LCD panel in November, and Apple is already rumored to have shown interest in the display.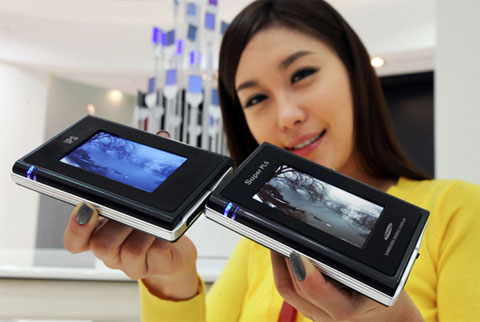 Super PLS improves viewing angles over the already impressive In-Plane Switching (IPS) displays found on current iPad models. In addition, Samsung's PLS screens are at least 10 percent brighter than existing IPS components.
Not only this, but Apple is always looking to maximize per unit profits on its mobile offerings. Samsung can produce the Super PLS displays for a 15 percent lower cost than current IPS display suppliers LG and Toshiba. Of course, we've already seen leaked iPad 2 display parts manufactured by LG. Although Apple likes to source components from multiple suppliers, it seems that Samsung has many patents covering Super PLS technology that would make this impossible.
It could mean that PLS screens are not destined for the iPad 2, but will show up in a future model such as the iPad 3 which could come as early as Fall 2011. There have been many indications that Apple will move to a higher resolution screen on future iPad models as well. Recent icons found in beta iOS firmware and other information points to a higher resolution display on the iPad 3.
It's not clear whether or not Super PLS displays use more battery power than IPS screens, but this could be a concern for Apple as they transition to the technology. Even if the better, brighter PLS display makes it into the iPad 2, resolution will stay at 1024 x 768 pixels for the time being.