Apple is having a hard time keeping the iPad 2 in stock as lines continue to form outside of retail stores and shipping times for online orders are pushed back. Some Apple stores received additional shipments this morning, only to have them sell out in a matter of hours.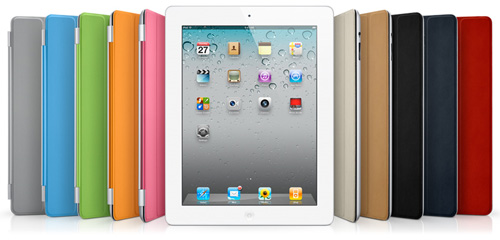 Shipping times for online orders of the iPad 2 on the Apple website have been extended to 4-5 weeks. In contrast, accessories such as the Digital AV Adapter and some colors of the Smart Cover ship in three days or less. Apple originally estimated shipping times of 3-5 days, however within hours of the launch on March 11 the company had revised times to 2-3 weeks.
When it comes to retail locations besides Apple Stores, the iPad 2 launched at AT&T, Verizon, Target and Wal-Mart. Many of these stores sold out on Friday and are waiting for a replenishment. According to associates, some stores have yet to receive the iPad 2 at their location and have not received information as to when a shipment is due.
Official AT&T Mobility stores will take pre-orders for the iPad 2, essentially placing names on a list to reserve units as they are received at the store from Apple. As of today they were still advising customers of a two-week wait, although updates of their systems could extend this time depending on pending shipments. Apple Store employees are dealing with early morning lines even though they are unaware of when the next shipment of iPads will arrive. According to Reuters, analysts have estimated close to one million iPad 2 units were sold over the first weekend of release, with most stores selling out by Saturday afternoon.
The iPad 2 is scheduled for launch in 26 additional countries starting on March 25. It's not clear if this launch date will be affected by short supplies and high demand for the tablet here in the US.