Absinthe co-creator pod2g has announced his first iOS app called podDJ. The new app turns your iPad into a virtual turntable for mixing and scratching any music in your iTunes library. Pod2g promises this is the "most realistic virtual turntable" in the App store.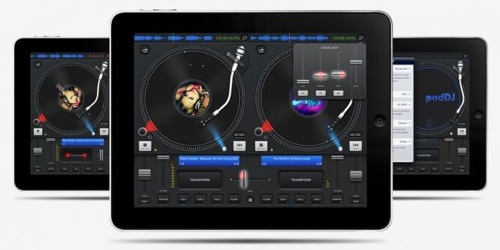 PodDJ features an easy to use UI, a sound output latency of just 5 milliseconds, transform buttons, BPM detection, turntable emulation, monitor output, and support for an external mixer. Pod2g claims podDJ is the fastest scratching application available.
The app will be available to download on January 12. It will be priced at $5.99 for the first two days, before going up to $7.99 until the end of January, when it will climb to its final price of $9.99.
[via Cult of Mac]