The iPhone Dev Team released the latest version of redsn0w for the iPad, iPhone 4, iPhone 3GS, or iPod touch on Thursday. Version 0.9.9b5 is tethered for now, but it can be used with iOS 5. iPad 2 users are still stuck with JailbreakMe 3.0 which only works with iOS 4.3.3. iPhone 4S owners are totally out of luck.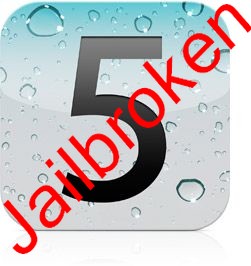 Tethered means you will have to connect your iPad to your Mac or PC whenever you power up the device. You'll need to download iTunes 10.5 and should always backup everything before jailbreaking any device. Visit the iPhone Dev-Team Blog for download links and instructions.
Jailbreaking allows you to tweak the iPad's operating system and run apps not approved by Apple.