Google's invite only Inbox app is now available for the iPad. The email client was originally launched for the iPhone in 2014. Inbox was created by the same people who created Gmail, but it's an entirely different service, according to Google. The app aims to simplify your email experience by offering several unique features, such as bundling similar types of mail.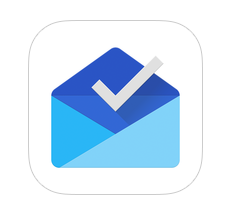 The "Highlights" feature allows you to "get the most important information without opening the message." For example, photos are displayed as thumbnails and the most relevant information contained in an email, like flight times, is displayed underneath the subject. The app also includes the ability to set reminders with an "Assists" feature that will remember and display important information.
Here's the original Inbox launch video.
Inbox by Gmail is available on the App Store for free. It requires an invite which you can get by emailing inbox@google.com. The app supports all devices running iOS 7.0 or later.