After announcing a blockbuster deal to bring HBO content to Amazon Prime, Amazon updated its IMDb app to version 4.2. The update adds the ability to tell if a title is available on Amazon's streaming service. Anyone with an Amazon Prime, or even a Netflix subscription, knows how annoying it can be to find content on both services, making this a smart move on Amazon's part.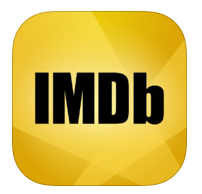 Version 4.2 also brings U.S. TV listings and U.S. movie showtimes to the app. Users can now see when and where their favorite television shows are airing in their timezone right from the program's title page. The IMDb app also now displays showtimes and release dates for upcoming movies or movies currently in theaters. Other improvements to the app include new showtimes page design for the iPhone version and bug fixes.
These improvements make the IMDb iOS app a must have for movie buffs, especially since the mobile web version of IMDb is pretty much useless. The app is not only one of the largest collections of television, movie and celebrity info, but it is now a one stop shop for all your television, streaming and movie needs.
The IMDb iOS app is free on the Apple App Store. It is compatible with all devices running iOS 7.0 or later.