The iPad is tackling the electronic book market with Apple bringing a brand new content store online, the iBookstore. Titles can be previewed, purchased and read immediately using the iPad-specific application iBooks.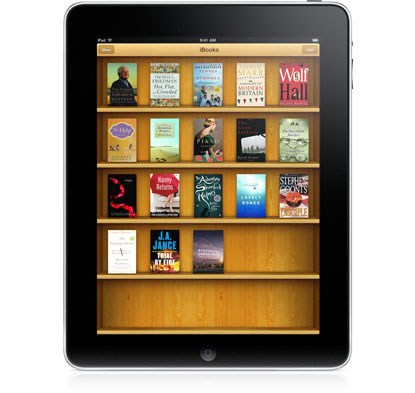 This is great for iPad users in the United States, however it will take some time for the iBookstore to come online in other countries. Problem is that Apple needs to make deals with publishers to offer local content in conformance with local copyright laws.
When the iBookstore launches in just under two months, it will only be available to iPad owners in the US. No word on how long it will take for Apple to open the virtual storefront in other countries.
Apple is taking direct aim at devices such as the Amazon Kindle and Barnes and Noble's nook. Both devices rely heavily on each companies' large content library for paid downloads of books.
So far, Apple has already negotiated US deals with Simon & Schuster, Hachette Book Group, Macmillan, Penguin and HarperCollins. Apple is looking for more deals and is even expected to bring textbooks to the iPad.