Those who enjoy reading books now have added functionality thanks to Apple's update of iBooks to version 2.1 on the iPad and other iOS devices. One notable improvement includes the ability to read fully illustrated children's books, photography books, or cookbooks and the like.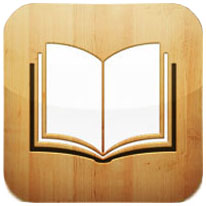 In addition, a new Collections feature helps to organize your book collection into different categories for easy access. Full AirPrint compatibility is also included in the update, allowing users to print PDF files or notes directly to their printers.
iBooks running on iOS 4.2 or later also supports hyphenation, so more words fit on each page of a book when reading. This latest version of iBooks requires iOS 4 or later, and only supports ePub or PDF formatted files.
Although the new features are interesting and useful for many iBooks enthusiasts, several users have reported bugs with the update. Unfortunately, some who have installed iBooks 1.2 have found that many of their books have reverted to the same cover after updating. Despite the new Collections feature this makes it more difficult to organize books.
The bookshelf wood pattern and app icon have also been updated to a brighter color, with mixed reviews. Some downloading the app have experienced problems reading PDF files, or even spontaneous crashing of the app. Bugs often occur when updating computer software, and the iPad is no different. Apple receives feedback from users and patches its apps and iOS code accordingly.
In the meantime, iBooks continues to improve upon its first iteration, as the iPad digs in its heels against competing eBook readers such as the Amazon Kindle.