Next month looks like it could be prime time for television shows on the Apple iPad. Hulu is forging ahead with its plans to add a subscription service to the free ad-supported content it now serves. Although the site is currently Flash-based, reports have indicated the company is moving to a more iPad friendly video format.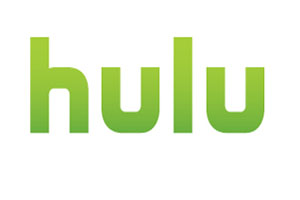 Now reports from the LA Times indicate that Hulu intends to release its subscription service in just over a month, on May 24. The newspaper cited people who have knowledge of the plans, although the company declined to comment. Hulu will not abandon free content, as the company plans to offer the five most recent episodes of shows outside of the subscription wall.
The subscription plan, called Hulu Plus, would run $9.95 per month and unlock premium content and additional episodes. The iPad app would be free, and could possibly help Hulu test the subscription service before they launch it everywhere.
Hulu has been negotiating broadcast rights for television shows on the iPad and is under pressure from content providers to increase revenues. Although a rumored iPhone app never saw the light of day, the company likely sees more potential in the iPad's larger screen and will find many TV and movie fans in iPad owners.
Hulu is the second most popular video website, with 903 million video streams watched by users in January. Some have suggested the move to a subscription model has to do with technical concerns, since Hulu currently uses Adobe Flash on its site. The company already has most of its video content ready-to-go in the iPad-compatible H.264 format. It's possible the move away from Flash would interfere with the delivery of advertising, which provided $100 million in revenues since its inception two years ago.
Hulu recently turned the corner and became profitable in its last two quarters of operation.