Google has teamed up with Fox to give American Idol fans an easier way to vote for their favorite contestants. Here's how to vote using your iPad, iPhone or computer: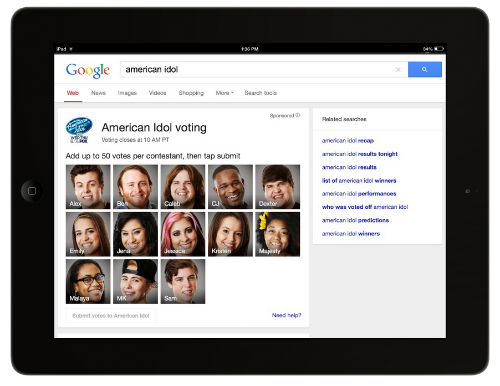 Simply open the Google Search app on your iPad or iPhone, or just go to Google.com on any browser and search "american idol". You will then be given a list of the current finalist to choose from. Click on the contestant's image that you want to vote for, and then use the slider to select how many votes you want to add. You can add up to 50 votes and vote for as many finalist as you want. Finally, just click submit to send in your votes.
Voting begins every Wednesday night after the live performances which begin at 8/7c. The results are announced every Thursday at 8/7c.