The iPhone 5 may be the most anticipated iPhone since Apple originally launched the line in 2007, but the iPad mini is definitely the most intriguing Apple device rumored to be launching in 2012. iPad mini rumors are as old as the original iPad, and they have been ramping up ever since Apple released the "new iPad" earlier this year. Most Apple blogs and analysts believe Apple will enter the 7-inch market in 2012 when they announce a smaller iPad either along side the iPhone 5, or at a separate event in September. As usual case makers have jumped on the rumor mill bandwagon and have been developing physical mockups of the rumored tablet at a record pace.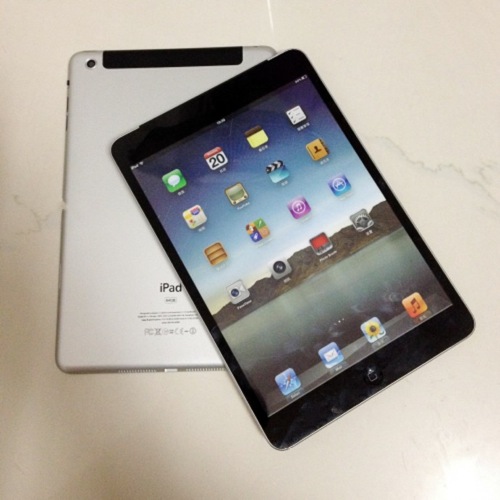 The latest iPad mockup comes from TaoBao.com. The iPad pictured above features skinnier side bezels, a smaller dock connector and a SIM-card slot suggesting Wi-Fi and cellular versions will be available. The design seems to follow earlier reports claiming Apple will shrink the size of its 30-pin dock connector to 8 or 19-pins for all iOS devices starting with the iPhone 5. Purported leaked iPad mini schematics also show that it will be 7.2mm thin and feature a 5.3-inch wide and 7.87-inch long display.
While case manufacturer predictions are fun to look at, they're not a reliable Apple source like they used to be in the past. All you need to remember is the numerous teardrop-shaped iPhone cases that popped up around this same time last year. However, this latest iPad mockup does seem to follow the many reports and iPad mini leaks that have been circulating the web lately. It may be the best look we get at Apple's new tablet if it's actually launch it as expected this year.