Normally movie tie-ins are free on the App Store, but Marvel Entertainment has decided to charge $4.99 for Guardians of the Galaxy: The Universal Weapon. The game has zero in-app purchases and there is no internet connection required to play. This is nice change of pace from the shoddy, free endless runners that movie studios normally try to pass off as worthwhile iOS games.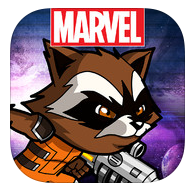 In case you have been hiding under a rock for the past few weeks, Guardians of the Galaxy is Marvel Entertainment's newest movie featuring a team of misfits, including a talking Raccoon voiced by Bradley Cooper. There is also a talking tree named Groot, voiced by Vin Diesel, plus Lee Pace stars as the villain, Ronan the Accuser. The movie hits theaters on August 1, 2014.
Judging from the screenshots posted below, the Guardians of the Galaxy game has a cartoon look, unlike the movie which is mostly live action. The game features over 25 characters for players to "unlock, upgrade and control". It also includes more than 60 levels, the ability to customize your team, combo moves and a ton of other features. It looks like Marvel really tried to make a decent game, instead of dumping out another lackluster movie tie-in. The only downside is it does feature some ads for "The Walt Disney Family of Companies and some third parties," according to the official App Store description.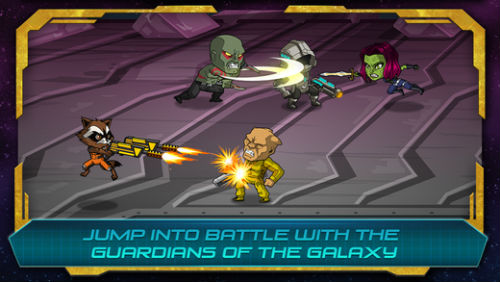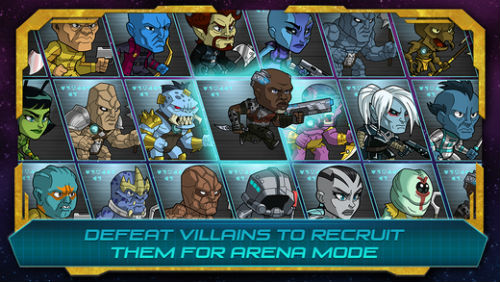 Guardians of the Galaxy: The Universal Weapon is now available on the App Store for $4.99. It supports all devices running iOS 7.0 or later.