Google is working on a tablet of its own, but will it be an iPad-killer? The rivalry between Google and Apple gets hotter every day, and with the introduction of Apple's iAd this week at the iPhone 4 keynote, the two companies look headed to all-out war.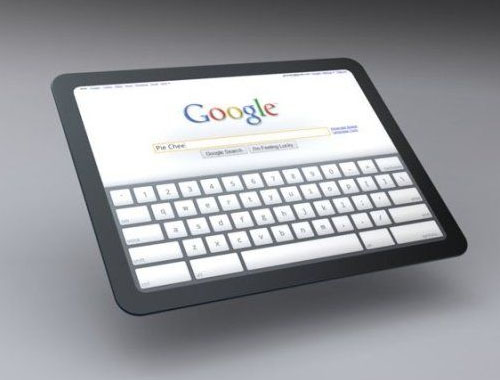 The New York Times has confirmed a Google device is in development, and reports that CEO Eric Schmidt will base his tablet on the Android operating system. The company has already had secret discussions with a few publishers to work on delivering content to the future tablet.
Besides launching their own in-app advertising system known as iAd, Apple is said to be working on its own search engine technology. Recent screenshots of iPhone OS 4 revealed that Apple has removed the word "Google" from the search button in Mobile Safari.
Other reports have indicated Apple may be in negotiations with Microsoft to include the Bing search engine as a default on future iPhone models. Other rumors have stated that the Maps application, powered by Google, could also be in for some changes.
Apple has made other moves against the competition lately. The iPhone OS 4 developer agreement has new language to forbid any third-party compilers from generating iPhone apps. This is widely seen as a move to shut out Adobe Flash and its Packager software.
Unlike the Apple App Store, software titles from Android developers are not individually screened by Google before they are made available on the competing Android Market. Many device manufacturers have lined up to use the Android operation system, although currently it's primarily found on smartphones.