It looks like Google Play Music will be the next subscription-based music app to land on the iPad. A 9to5Mac tipster has discovered that an iPad version of Google's music app has been lurking inside the iPhone app.
We've received another tip stating that changing the app's "UIDeviceFamily" key from 1 to 2 within its info.plist file will provide the same iPad layout shown below. We've independently tested and confirmed this to be true.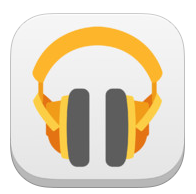 9to5Mac has also posted additional screenshots and video of Google Play Music working on Apple's tablet, but their authenticity hasn't been confirmed.
Google Play Music was released to Apple App Store in November of last year. Currently the app is only available for the iPhone and iPod touch. The free version of the app allows users to store up to 20,000 tracks of their own music, create playlists and share songs with family and friends. The $10 a month "All Access" option gives users access to millions of additional songs through a radio-like stream of curated music.
An industry-wide slump of music downloads are forcing companies like Apple and Google to compete with third-party services like Pandora. Apple has already tried to cash in with the launch of iTunes Radio, and the company is purportedly in talks to purchase the newest streaming service on the market, Beats Music.
Beats Electronics recently released an iPad version of its music app, making Google Play Music one of the last big streaming apps to land on Apple's tablet.
The Google Play Music iOS app is available for free on the Apple App Store.