The Google Play Movies & TV app is now available in the App Store. The app allows users to watch movies or TV shows they bought or rented from Google Play directly on their iOS devices. Unfortunately you can't buy movies from the app since Google opted not to pay Apple its 30% fee. Google also added Chromecast support so users can "cast" movies from their iPhone or iPad to their TV.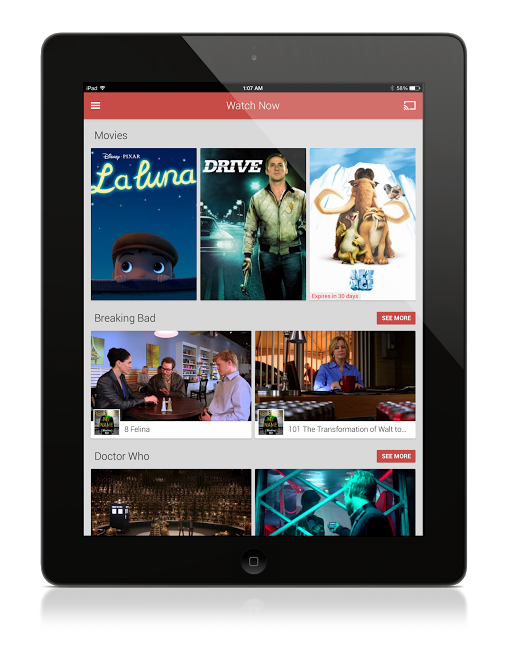 The app is free to download from the Apple App Store. It requires iOS 6.0 or later and is compatible with all iOS devices.
Google also announced today the addition of a data compression tool and Google Translate to its Chrome iOS app. Google promises its new Chrome bandwidth management feature will "reduce data usage by up to 50%" when it is enabled. The tool also allows users to track how much bandwidth they use each month.
Google Translate allows users to translate foreign websites or words with just the tap of a button. Both new features will begin rolling out over the next few days.