Google has brought its crusade against Vertical Video Syndrome to tablets by adding iPad support to its YouTube Capture app. The app, which was originally launched for the iPhone in December, is a quicker and easier way to capture videos and directly upload them to YouTube. The app requires that users hold their device in a horizontal position to work, in a effort to cut down on the amount of annoying vertical videos being uploaded to the internet.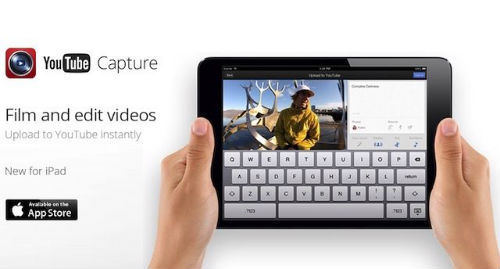 Users can now use the app to record and simultaneously upload video to YouTube, Google+, Facebook, and Twitter from their iPads and iPad minis. The app also allows users to set preferences for automatic color correction, video stabilization and location services.
The app is very simple to use, and is free to download from the App Store. Here is the original commercial from the December iPhone launch.