Warner Bros. has released Godzilla: Strike Zone for iOS devices. The movie tie-in features the all new American version of the Godzilla as he tramples San Francisco. In the game, players must join a squadron of military heroes to help save survivors from the King of the Monsters' wrath. Here's the official App Store description:
Join a squadron of military heroes on a dangerous mission to face the ultimate force of nature: GODZILLA. Experience the breathtaking high-altitude sky jump from the movie as you air-drop into a devastated San Francisco and embark on a series of first-person rescue missions to evacuate survivors before it's too late. Your courage has never been more needed than it is today.
Godzilla: Strike Zone is now available for free on the App Store. It is compatible with all devices running iOS 5.0 or later.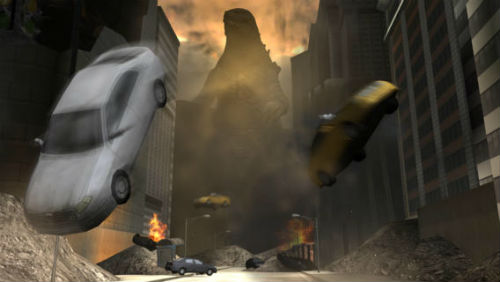 Godzilla the movie hits theaters on May 16, 2014. The film is directed by Gareth Edwards (Monsters) and stars Aaron Taylor-Johnson, Elizabeth Olsen and Bryan Cranston.
So far the trailer and marketing has been met with mostly positive reviews from American audiences, but Japanese fans have been calling the U.S. version of Godzilla "fat".
"It's got no neck" and "He Supersized were just two of the hilarious comments posted when the Godzilla trailer hit Japan.
"I'm not surprised. A spare tire is expected in middle age," one person Tweeted.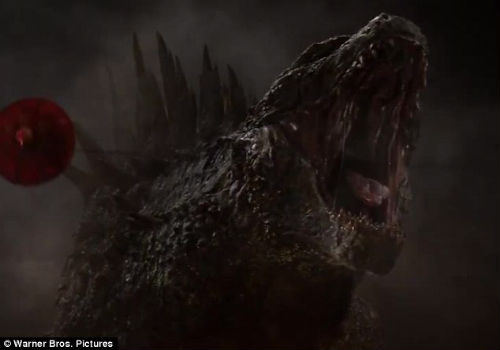 In Summer 2014, the world's most revered monster is reborn as Warner Bros. Pictures and Legendary Pictures unleash the epic action adventure Godzilla. From visionary new director Gareth Edwards comes a powerful story of human courage and reconciliation in the face of titanic forces of nature, when the awe-inspiring Godzilla rises to restore balance as humanity stands defenseless.