Apple is set to announce the iPad Air 2 on October 16, and recent rumors are pointing to a October 24 launch for the new tablet. iPad owners who are planning to purchase the second-generation iPad Air should consider trading-in their older model now. Not only do trade-in prices drop after an official release, but NextWorth is currently offering an extra $10 for all iPad trade-ins when you use the promo code OCTIPAD10.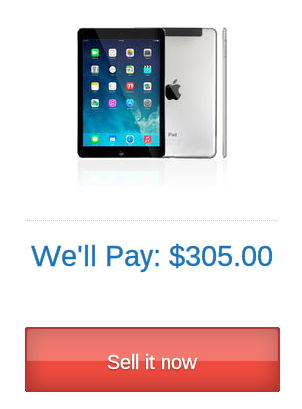 Trading-in your iPad is simple. Just visit NextWorth.com and select the iPad model you want to sell. Answer a few simple questions to get your instant quote and hit "Sell it now" button to lock-in your trade-in value.
Clicking the "Sell it now" button does not mean you're required to sell your iPad to NextWorth! It just allows you to lock-in your trade-in quote for 30 days. After your quote is locked-in, NextWorth will issue a free UPS shipping label. You can then decide to ship your iPad to NextWorth for its free inspection. NextWorth will pay you via PayPal, check, NextWorth Discover Prepaid Card or Target Gift Card when the inspection process is complete.
If your device is better than you described NextWorth will pay you more than the original quoted price. If it is worst than you described NextWorth will re-price your device, and give you two-days to accept the new price or have your iPad returned to you free of charge.
NextWorth is currently accepting trade-ins for all older iPad models, and also accepts used iPhones, select Android devices, laptops and e-readers.