Random House Digital has released the first official Stephen Hawking's app to the App Store. Stephen Hawking's Snapshots of the Universe is an educational app that teaches "the basic theories that govern our lives on Earth as well as the movement of the stars and planets," according to the official description. The description also states the app is for both "adults and students," but it looks more suited for children.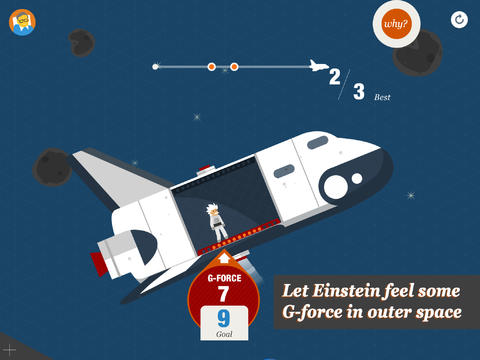 The app answers the question "how does the universe work?" in eight interactive experiments. Each experiment features a "deeper-dive" text section and video segments to provide a better explanation of each theory. The app also answers other questions such as why planets stay in orbit around stars, why black holes may not actually be black and so on...
Stephen Hawking's Snapshots of the Universe is optimized and styled for iOS 7 and supports Dynamic Type. It is only available for the iPad and requires iOS 6 or later. You can download it now for $4.99 from the App Store.