TinyCo has released more details about its Family Guy game for mobile devices. We have learned that the game's official title will be Family Guy: The Quest for Stuff, and that it will be available for both iOS and Android devices on April 10, 2014. TinyCo has also released the first teaser trailer which you can watch below.
Family Guy: The Quest will be a free-to-play resource management title like the popular Simpsons mobile game Tapped Out. Players will be tasked with rebuilding Quahog after it is destroyed due to a fight between the Giant Chicken and Peter Griffin.
The game will feature popular characters and an original story based on the television show and current events. Family Guy creator Seth MacFarlane also promised that Family Guy: The Quest will keep the same "nothing's sacred and nothing's safe" policy as the television show.
Here are a few screen shots released by TinyCo in March, and the game's official description: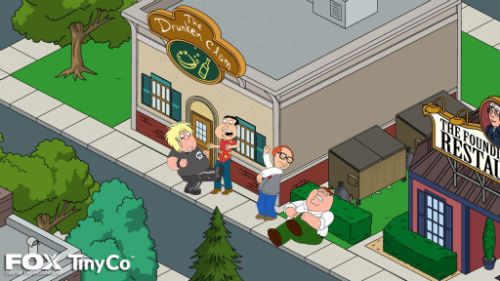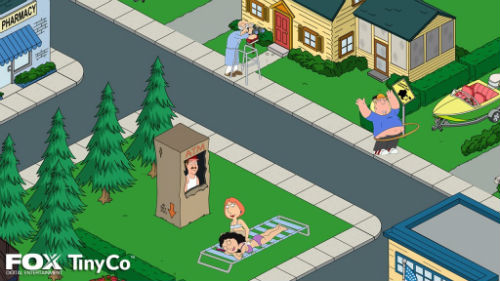 "When the Giant Chicken picks a fight with Peter Griffin, Quahog is left in ruins. It's up to Peter to rebuild it, but he needs your help! Rally your favorite Family Guy characters (even Meg) and save Quahog in this all new adventure from the writers of Family Guy. Or don't, and regret it forever!"
Family Guy: The Quest will support both the iPad and iPhone when it is released.