The HD remake of the original DuckTales video game is now available on the Apple App Store and Google Play. Disney's DuckTales was originally released to the Nintendo Entertainment System in 1989. The game quickly became one of Capcom's best selling titles and is considered to be one of the best 8-bit video games ever released.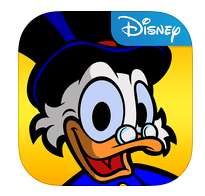 The iOS version of the game includes the same cane hopping gameplay as the 8-bit version, but it features new graphics plus the original voices and production art from the show. In the game, players take control of Scrooge McDuck who must travel around the world in search of the five Legendary Treasures. Along the way players will travel to the Himalayas, Amazon, Transylvania, African mines, and the Moon while discovering diamonds and other characters from the show. Players must use clues to unlock secret areas and defeat five boss characters to win the five main treasures and beat the game.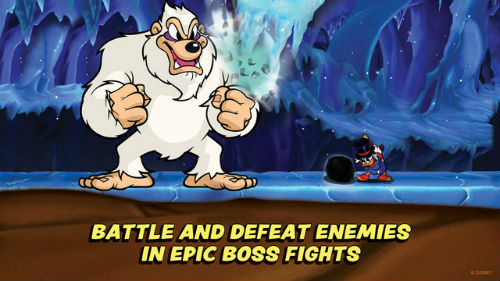 DuckTales: Remastered is available on the App Store for $9.99. It supports all devices running iOS 7.1 or later, and it is optimized for the larger iPhone 5 and 6 models. The game also supports Bluetooth controllers.
The remastered version includes:
• Hand-drawn animated sprites and richly painted level backgrounds
• Original voice talent, including Alan Young, Frank Welker, Russi Taylor and June Foray
• New Easy mode for casual and younger players, and new Extreme mode for devoted fans
• Digitally-enhanced soundtrack featuring modern amplified iterations of the classic melodies
• Expanded storyline and character narration