The third generation iPad is bigger, badder and more power hungry than the iPad 2. All its new features like Retina Display, LTE and extra RAM are great, but they require more battery consumption to operate. Apple did an amazing job of giving the new iPad the same amount of battery life (about 10 hours) as the iPad 2, but does the massive new 11,666mAh battery take longer to charge? According to an early review from TechCrunch it does.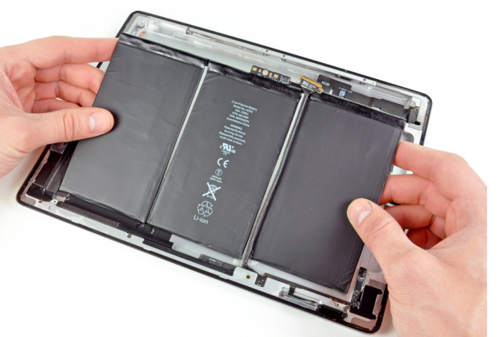 "So how was Apple able to keep the battery life the same while adding LTE and without drastically changing the design? It appears that they've had a fairly major breakthrough in their battery technology. While the new battery clearly isn't much bigger than the old one, it can hold much more juice (42 watt-hours versus 25-watt-hours). The downside of this is that I've found it takes quite a bit longer to charge the new iPad. As in several hours — you'll probably want to do it overnight."
This shouldn't be a big problem since I assume most people charge their iPads overnight. However, we've all found ourselves in situations where our iPhone or iPad needs to charge at an inconvenient time. The longer charge requirement will sure to be a bummer during some scenarios, but it sounds like a small price to pay. I wonder if this will lead to some kind of antennagate response once the iPad is officially released?