Disney CEO Bob Iger announced that the sequel to its popular console game Disney Infinity is coming to iOS devices this holiday season. Disney Infinity 2.0 features Marvel Superheroes plus "Disney Originals" such as Donald Duck, Bay Max and the fan requested Tinker Bell. The mobile version of the game has been built using Metal, Apple's new iOS 8 programming software, which gives it console-like graphics and allows for multiplayer gameplay. The game will also be available for the iPhone for the first time.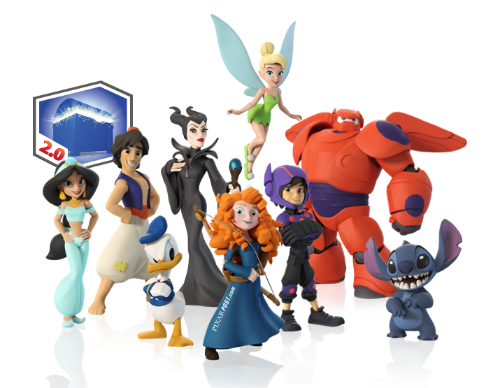 Disney Infinity is an action-adventure sandbox title where players can purchase individual Disney figurines to interact with the video game. A Disney Infinity Starter Set that includes the game and everything you need to play retails for $75. The sets are available for all the major consoles including the older PlayStation 3 and Xbox 360. The individual characters retail for around $15. You can see a complete list of Disney Infinity 2.0 characters here.
The Disney Infinity Starter Packs, Marvel Superheroes and Disney Originals 2.0 action figures are available now. The newly announced Disney 2.0 Marvel Villains featuring Green Goblin and Loki are currently available for pre-order but won't begin shipping until January.
Disney also announced it is rebranding its SportsCenter mobile app for the 20th anniversary of ESPN.com, and that it is bringing its Disney Movies Anywhere service to Walmart's VUDU streaming service on Tuesday.