Photos of internal iPad components released by the FCC have revealed a few surprises. Official iPad specifications from Apple do not mention stereo audio output, only a "built-in speaker." Further inspection of the teardown photos reveals what is clearly two distinct speakers.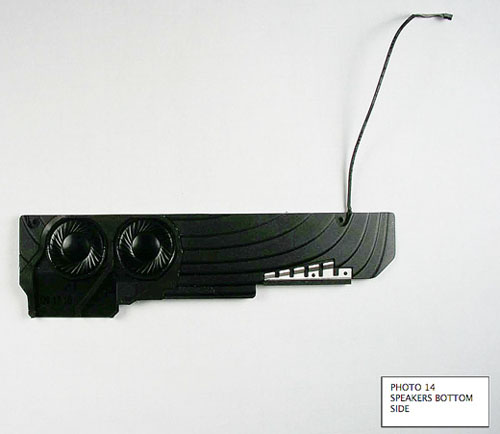 The parts shown above comprise the speaker assembly, which consists of dual speakers to provide stereo sound. According to ifixit.com there are two small sealed channels that direct sound toward three audio ports in the bottom of the iPad. This is the first time evidence of stereo sound on the Apple iPad has surfaced.
Other audio details provided by Apple include the following:
- Frequency response: 20Hz to 20,000Hz
- Audio formats supported: HE-AAC (V1), AAC (16 to 320 Kbps), Protected AAC (from iTunes Store), MP3 (16 to 320 Kbps), MP3 VBR, Audible (formats 2, 3, and 4), Apple Lossless, AIFF, and WAV
- User-configurable maximum volume limit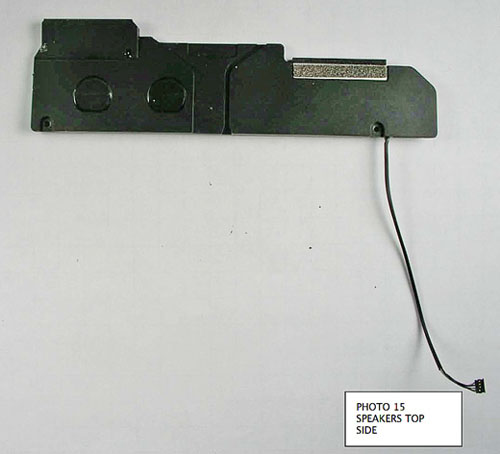 Accessibility options include "mono audio" which means that hearing-impaired users can combine the sound of the left and right channels into a mono signal played in both ears. This means the entire sound signal can be heard in both ears, and indicates that the iPad normally operates in stereo.
With plug-in headphones we expected stereo, but according to the hardware layout, it would seem that the iPad internal speakers are stereo, too. The sealed channels probably funnel audio in a manner that enhances the sound, even though the two speakers are so close together.
Once the iPad ships tomorrow, more details are sure to surface regarding iPad audio.