There is no shortage of Star Wars games for iOS devices, but that hasn't stopped Disney from releasing Star Wars Scene Maker to the App Store. The app allows users to create their own Star Wars scenes by choosing from a variety of 3D environments, characters and ships inspired by the hit franchise.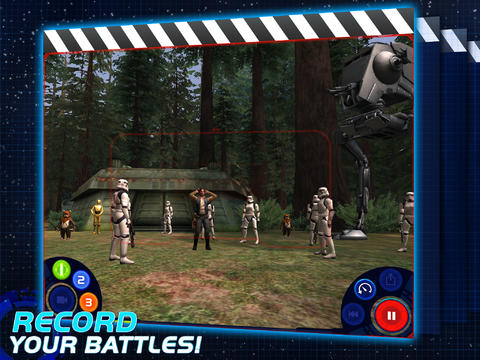 Users can even record their own voices with Darth Vader, Rebel Pilot, or Storm Trooper filters or use dialogue straight from the films. Other features include the ability to switch between three cameras for multiple scene angles, the option to use original musical from the films, and the ability to write your own title crawl and closing credits.
Star Wars Scene Maker is available for free on the App Store. It only supports the iPad running iOS 7 or later.