Contra: Evolution has returned to the App Store after mysteriously disappearing at the end of last month. This is the first Contra game to be released for iOS devices. The game features new levels and updated HD graphics, which is why Konami is calling it a "reincarnation" of the original. Contra: Evoluton is also iOS 7 compatible, meaning it should feature iOS gamepad support later this fall.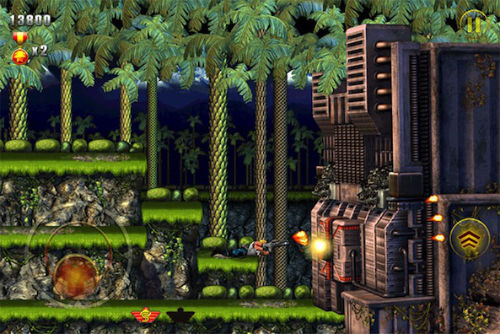 Contra is the iconic 80s video game that gave birth to the famed "Konami code". The game was originally released as a coin-operated arcade game, before being released to home consoles like the Nintendo Entertainment System. Super Contra was also released on Xbox Live Arcade in 2007.
The iPad HD version is $2.99, and supports the iPad 2, iPad mini and iPad with Retina display. The non-HD version version is $0.99 and supports all current iOS devices including the iPad 2, 3 and 4. It requires iOS 4.3 or later, and it is optimized for iPhone 5.
Bill "Mad Dog" Rizer and Lance "Scorpion" Bean are back to business fighting aliens in the jungles of South America--but can you survive one of the hardest games ever? Collect power-ups, unlock new levels and characters, and take on challenges in this arcade blast from the past.